SajKe is a story about a brand which promotes beauty with a purpose. It is a story about strutting in style to strive for change. Holding the quintessence of design, our journey is helmed by women for women. What began with an idea of promoting sustainable fashion, SajKe has added another purpose; advocating for slow fashion on a global platform. Textile jewellery, handcrafted prints manifest SajKe's distinctive aesthetics.
SajKe redefines dressing up as an emotion; it is about feeling beautiful. Fashion in its true sense is an expression of what a person feels and desires. SajKe aims to lift the veil of beauty as a necessity and unveil its identity as an expression. To this emotion we add the essential factor of sustainability. SajKe's inception was the idea to change lives by enabling and empowering people. Our artisans are at the core of the brand, for they enable us to present the world with authentic Indian crafts. With the world changing every second, fast fashion rules the industry. SajKe's every move is towards making a gradual shift to slow fashion. Homegrown brands establish a foothold for local talents. Crafts like Ajrakh and Kalamkaari that are epitome of Indian ethnicity are brought to the forefront; something that SajKe is a bearer of. Our designs emanate style, elegance and simplicity. Be it handcrafted textile jewellery or block printed attires, every product of SajKe embodies the idea of beauty with a purpose. SajKe is a women-driven homegrown brand that thrives to be the one-stop destination for sustainable apparel, decor, gifts, accessories and more.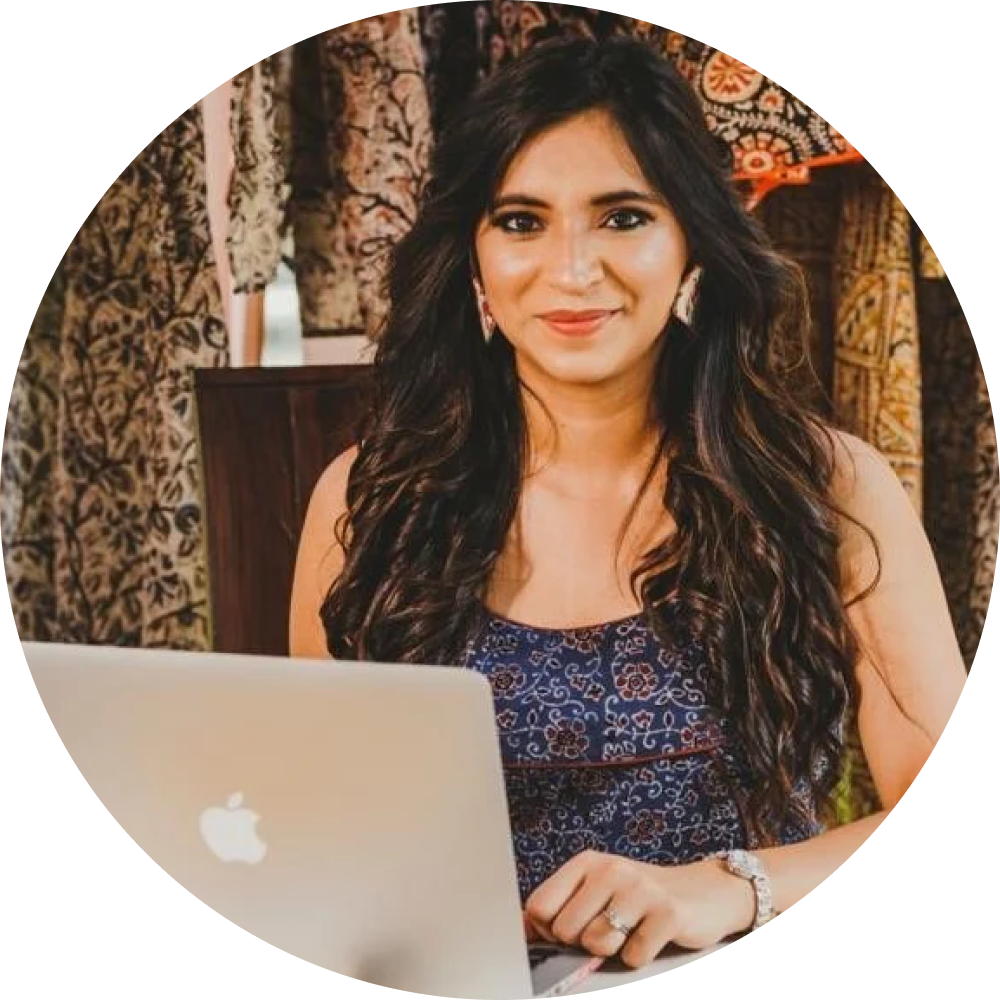 founder
Divya Advani Bharwani
SajKe is a true blue women driven brand. Founded by not a damsel in distress but a boss lady, SajKe's genesis was a pure mother daughter relationship, where the mother wished her daughter to look the best. Divya Advani Bharwani, all of 18 took over her father's business, with confidence; equipped to expand it by two fold.

With her mother as her inspiration and support, Divya decided to turn her passion into a profession. She always wished to contribute to the betterment of the planet and strongly pursued the idea of sustainability, which became the foundation of her brand.

"SajKe" is a brainchild of Divya who wanted women to feel comfortable, motivated and confident at everything they do. Her proclivity to work for the betterment of the planet and mankind alike is displayed in the spectrum of products that SajKe offers. Her brand encases grace and gumption.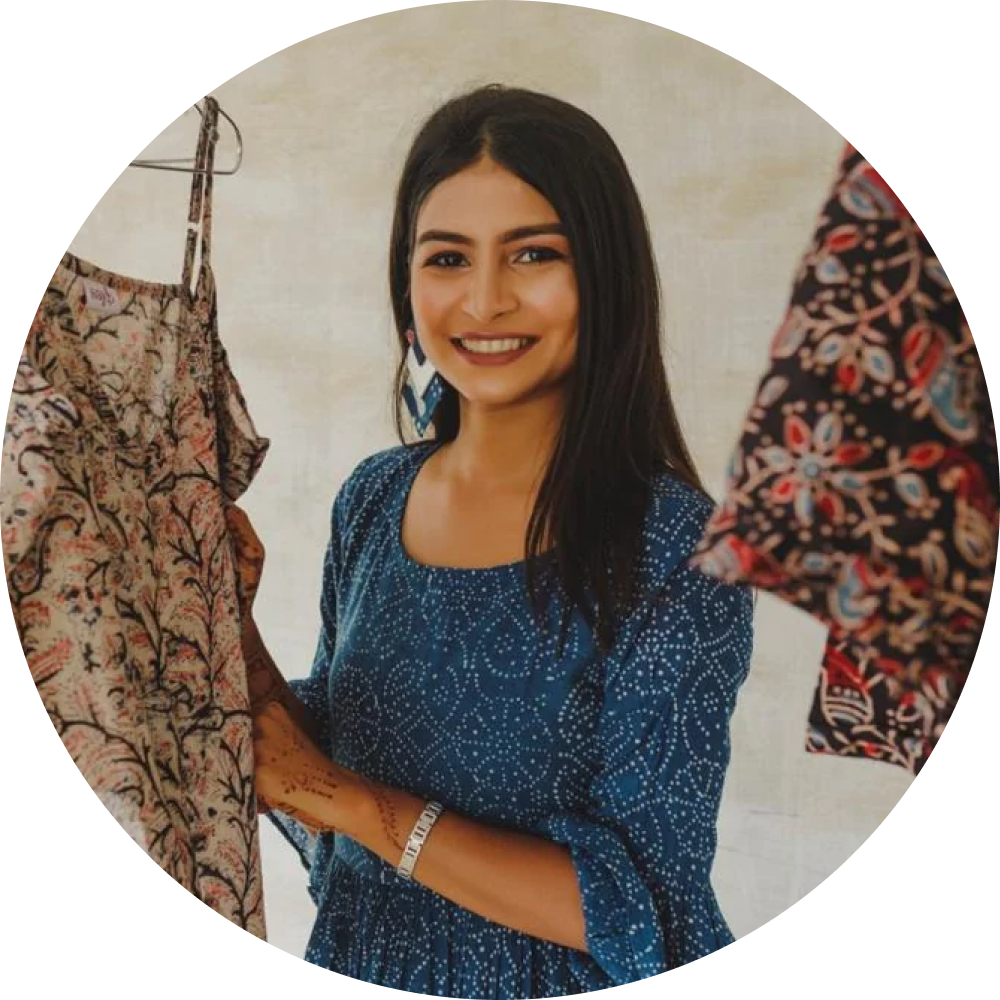 founder
Bhavna Panjabi
The quote "Empowered women empower women" inspired her, and she, with her sister, co-founder, Bhavna Punjabi, founded SajKe in 2019. Divya's conviction and compassion led her to form a brand that gives a chance to young women artisans, models, photographers, and other enthusiastic women seeking opportunities to grow on their professional front. Along with slow fashion, empowering women is also one of the primary missions at SajKe.

Our co-founder Bhavna Panjabi is the head of operations at SajKe. She is the backbone of the company and a pillar of strength for Divya. She takes care of everything at SajKe right from sourcing to shipping. She, along with our beautiful team of 20 people, are an integral and indispensable part of SajKe.
We wish to become pioneers of supporting and promoting sustainable products, while acquainting the world with the concept of slow fashion and its merits. Working at grassroot level, we enable our artisans to present the world with authentic Indian crafts.

With the evolution of fashion, SajKe wants to create a revolution in sustainable fashion. We want to create a brand that creates an impact on a global level, staying true to our culture, while embracing modern aesthetics.